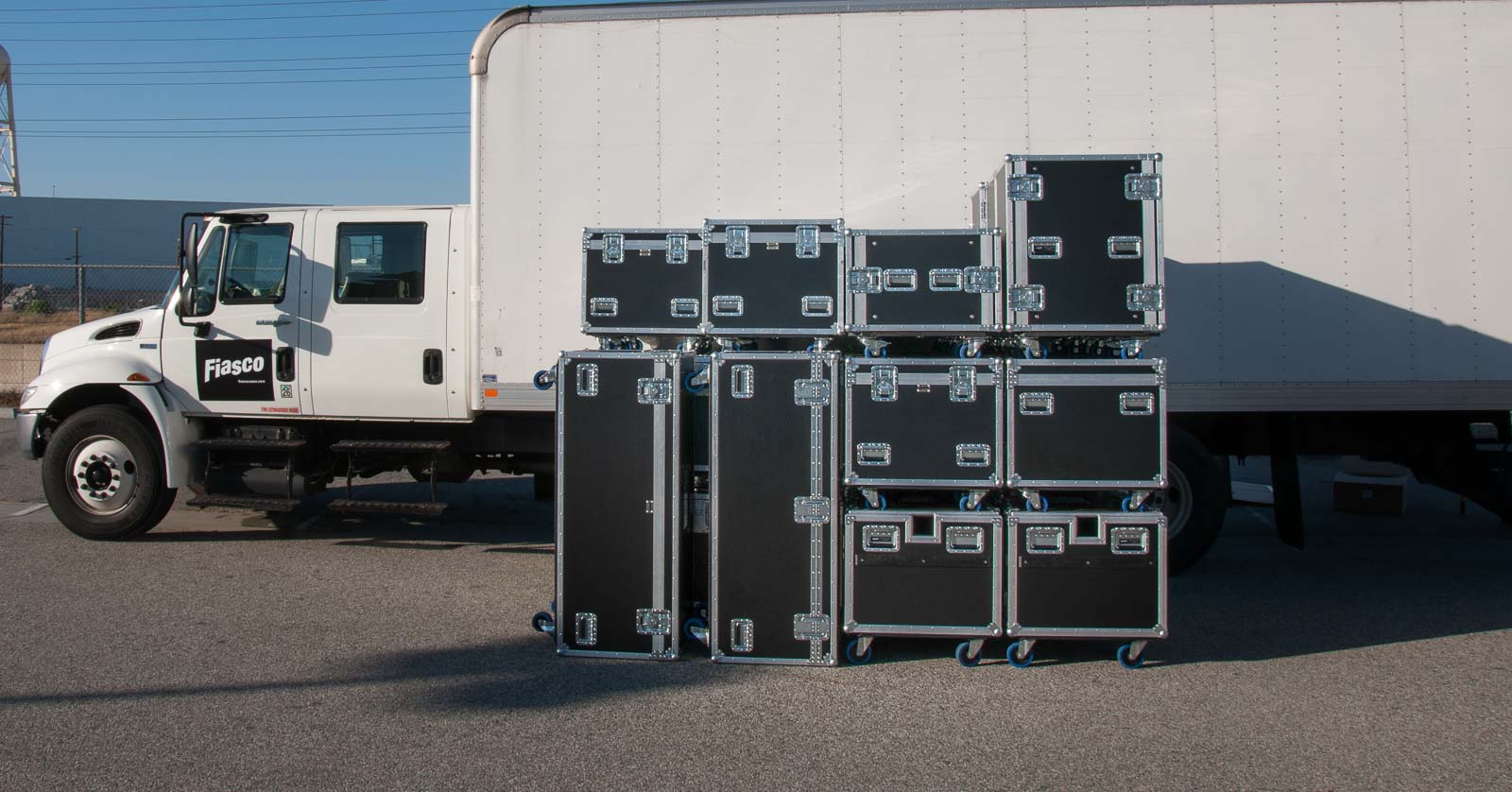 Kickstart serious logistics savings
WITH FIASCO'S BUY-THE-TRUCKLOAD PROGRAM
Our truck packology system really sings when you have a truck-load of cases to work with. Upgrade your inventory with ease by choosing from our vast selection of cases at killer buy-the-truckload prices.
STEP 1: CHOOSE YOUR CASES
Contact us to get started using our nifty spreadsheet to calculate a selection of any Fiasco cases that will fill a truckload.
These killer prices are only available when ordering buy-the-truckload (minimum 50 Case's or 25m³)!
Email us to get the spreadsheet. 
STEP 2: TELL US YOUR LOCATION
If you're in Los Angeles you can collect your truckload from our LA Warehouse. If you are not in Los Angeles we will arrange to get your order to your nearest freight depot.
We will ship your order anywhere in the world!
STEP 3: LOAD YOUR TRUCK!!
Our mathematically-awesome dimensions are going to save you hours on tour! We sussed out the optimal lengths, heights and widths to ensure a perfect fit between cases, shock racks, and any transport; Box-truck (90" or 96"), semi-trailer or shipping container. 
Need Help?
Email: sales@fiascocases.com